The routing number for Community State Bank is 074912645.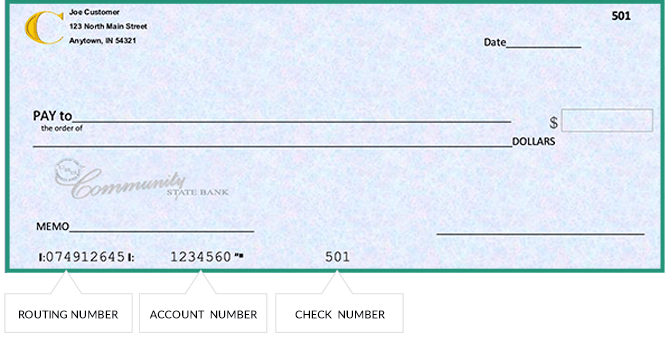 A full breakdown of your check (left to right, top to bottom):
Account owner name and address
Check number
Date the check is written
Who you are paying
Dollar amount, in numeric form
Dollar amount, spelled out
The memo line is a place for you to input a note, write an account number, or any extra info you may want on the check.
Your signature
The very bottom of each check has a MICR line. In this line, you will find your 9 digit routing number, account number, and check number. (See above image for specifics)
Our Community State Bank routing number will always be 074912645. Your check number in the MICR line should match your check number in the upper right hand corner of your check. The remaining numbers in the MICR line will be your checking account number.